Welcome To Reiffhaus Studios!


Thank you for visiting our Internet Site. We hope you enjoy experiencing our vision of art, the world around us the way we see it.

We presently work in several mediums. All works on this site will be for sale in the future. We are in the process of setting up links to shopping areas where these items will be made available for purchase.


Pottery
All our pieces are Hand Thrown, Glazed, and Fired here at our studio by us.
Please click on this link to view the pieces we have on display in our Gallery.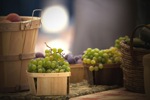 Photography
Capturing the beauty of the world around us in a unique way, a way that with the hustle and bussle of our lives today we seldom notice. Please click on this link to view our Gallery see some of the world as we see it through our camera lens.